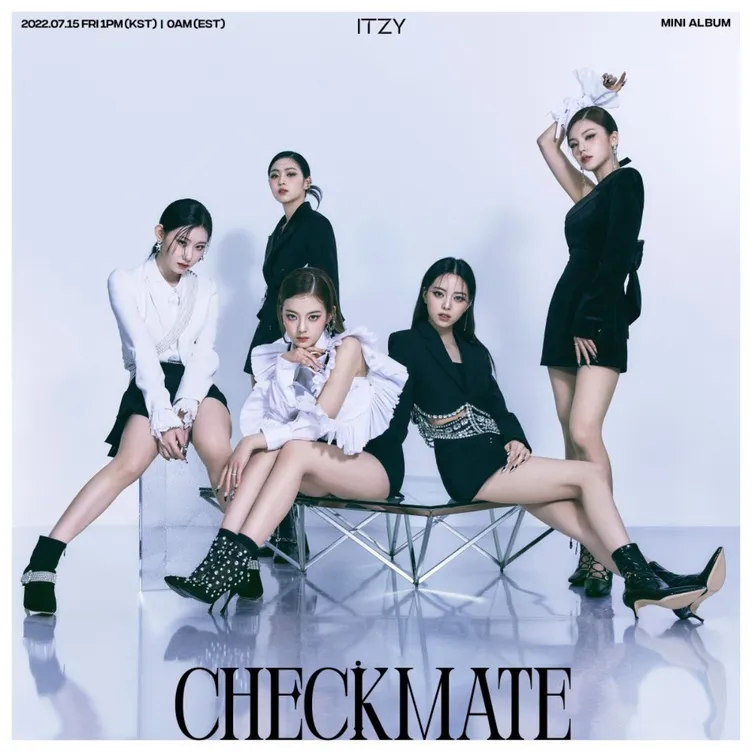 South Korean girl group, ITZY has returned to the Korean-pop scene with a brand new amazing hit single they titled "SNEAKERS."
About artist (ITZY):
ITZY is a well known South Korean girl group founded by JYP Entertainment, and debuted in February 12, 2019. The group is made up of five (5) fantastic members namely: Yeji, Lia, Ryujin, Chaeryeong, and Yuna. Their first album which was published in 2019 was titled, It'z Different. It was dope and got them a reasonable attention.
They are the first K-pop girl group to accomplish a "Rookie Grand Slam," winning Rookie of the Year at the 34th Golden Disc Awards, New Artist of the Year at the 9th Gaon Chart Music Awards and the 2019 Melon Music Awards, and the New Artist Award at the 29th Seoul Music Awards.
About song (SNEAKERS):
The incoming single, SNEAKERS is an amazing track taken off the groups upcoming mini album, CHECKMATE which is set to arrive completely on streaming platforms on Friday. The incoming was officially teased on YouTube on Tuesday, July 12.
CHECKMATE is a mini project of seven (7) impressive records with SNEAKERS as the lead single and album teaser. And it arrives after their previous hit, VOLTAGE which was released in March this year.
The new song will be officially released alongside its accompanying music video on all streaming platforms including YouTube on Friday, July 15, 2022. You can go get your hands on them with the download link below.
ITZY – SNEAKERS MV Lyrics Snippet:
Well, put your sneakers on
Put my sneakers on
하나, 둘, ready, get set, go
Put my sneakers on
Put 'em up, put 'em up (Yeah, yeah)
Put my sneakers on (Put 'em on now)
하나, 둘, ready, get set, go (Oh yeah)
멀리 가보자고, yeah, yeah
Put 'em up, put 'em up
Song: SNEAKERS
Artist: ITZY
Genre: K-Pop
Duration: 3:05
Year: 2022
You can listen or download the free mp3 below.
If you like this content, kindly share to your friends with the following share options below:
---
Related Posts
---
3 Comments