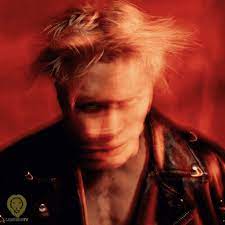 Young brilliant Hong Kong rapper, singer, model, designer and dancer, Jackson Wang has just returned to the industry with a brand-new hit single he titled "Come Alive."
About artist (Jackson Wang):
Jackson Wang is a well known Hong Kong music artist, fashion designer and dancer who founded a very renowned record label, Team Wang. His versatility ranges from being a solo artist and television host in mainland China, creative director and lead designer for the fashion brand, Team Wang Design. He has been very active and amazing in all these endeavors, his popular songs includes: LMLY, Just Right, 100 Ways etc.
About song (Come Alive):
The incoming single is a taken from Jackson's upcoming album, MAGIC MAN which is an album of 10 soundtracks and is set to be fully delivered this Friday. Come Alive is the 6th track on the album tracklist.
From the upcoming album, songs like, Cruel and Blow has already seen the surface.
Finally, the new song was officially released on streaming platforms including YouTube on September 9, 2022. You can go get your hands on them with the download link below.
Jackson Wang – Come Alive Quotable Lyrics
[Intro]
Ooh-ooh, ooh-ooh, ooh, ooh, ooh
Ooh-ooh, ooh-ooh, ooh-ooh
Ooh, ooh, ooh, ooh-ooh, ooh-ooh, ooh-ooh
[Verse 1]
The walls are falling again
I hear you calling my name
I want you
You're the match and the flame
Oxygen to the brain (Yeah)
I want you
Song: Come Alive
Artist: Jackson Wang
Genre: Pop
Duration: 2:52
Year: 2022
You can listen or download the free mp3 below.
If you like this content, kindly share to your friends with the following share options below:
---
Related Posts
---
No one has commented yet. Be the first!