Songs
Nicki Minaj, Fivio Foreign – We Go Up | Mp3
Free Music download [Nicki Minaj, Fivio Foreign - We Go Up]
---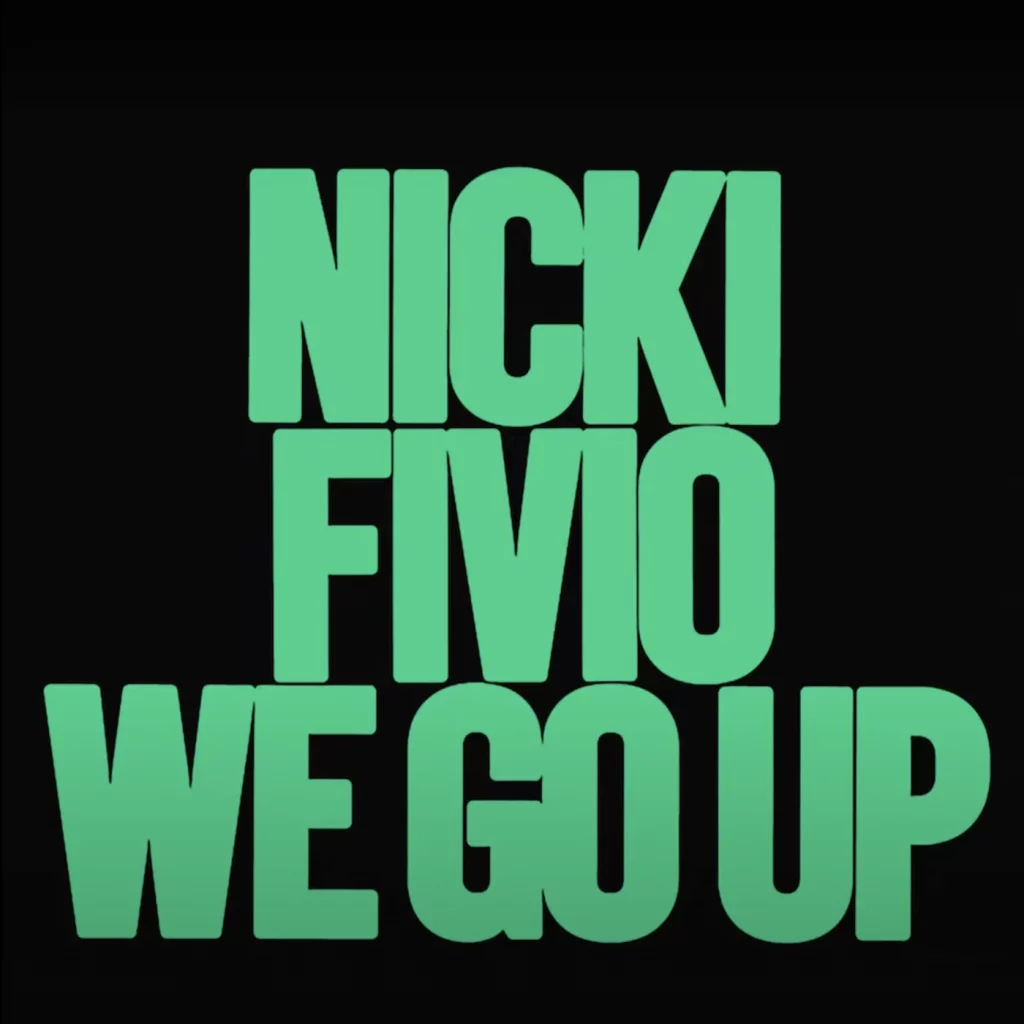 Trinidadian rapper, singer, and songwriter, Nicki Minaj has joined forces with another top-class rapper, Fivio Foreign to unleash another exclusive rap track titled "We Go Up".
Nicki Minaj – real name – Onika Tanya Maraj-Petty, is a Trinidadian rapper who is well known for her versatility as an artist, her animated flow, her mostly adult content video and lyricism in her rapping and her usage of alter egos and accents.
The latest song arrives as a follow up to her last corraboration with Coi Leray on Blick Blick which was released last week and a successful song still on the trends. On this one, Nicki teams up with Fivio to deliver a ground-breaking hit jam.
We Go Up comes more like a surprise as Nicki did not make any early anouncement prior to the arrival date. She only made it known on Instagram few hour before the the song dropped.
The new song was officially released on streaming platforms including YouTube on the 25th of March 2022. You can go get your hands on them with the download link below.
Nicki Minaj, Fivio Foreign – We Go Up Quotable Lyrics
[Intro: Nicki Minaj & Fivio Foreign]
New York, stand the fuck up! (Yeah)
You know what's goin' on, nigga
Fivio, Barbie
Fivio Foreign, Nicki Minaj, nigga
Touch my crown again, bitch, these jealous ass niggas
It's only one king, it's only one queen, there's two crowns, nigga
Baow, grr
[Verse 1: Nicki Minaj]
Ayo, this week, 'Rari ('Rari), next week, Lambo (Lambo)
Bitch, I'm fly (Fly), I don't land though (Land though)
This they funeral (Funeral), start the service (Service)
Say my name, make 'em nervous
Uh, you bitches is salty, I give them pressure (I give them pressure)
Uh, you bitches is salty, pass me the pepper (Pass me the peppеr)
Uh, you bitches be jacking me likе the Ripper (Like the Ripper)
Uh, I am a hustler, I can sell water to flipper (Water to flipper)
Uh, I know they teabagging, bitches is testy
Get you a vacuum, bitches is messy
Let's see
After all of that surgery, you are still ugly
And that is what gets me
This shit ain't new to me, shit is just new to y'all (Shit is just new to y'all)
I wish a bitch would upon a shooting star (Upon a shooting star)
You thought you witnessed my final coup de grâce (Final coup de grâce)
Brrt, look up, we shootin' stars
Song: We Go Up
Artist: Nicki Minaj, Fivio Foreign
Genre: Hip Hop
Duration: 4:16
Year: 2022
You can listen or download the free mp3 below.
If you like this content, kindly share to your friends with the following share options below:
---
Related Posts
---
No one has commented yet. Be the first!