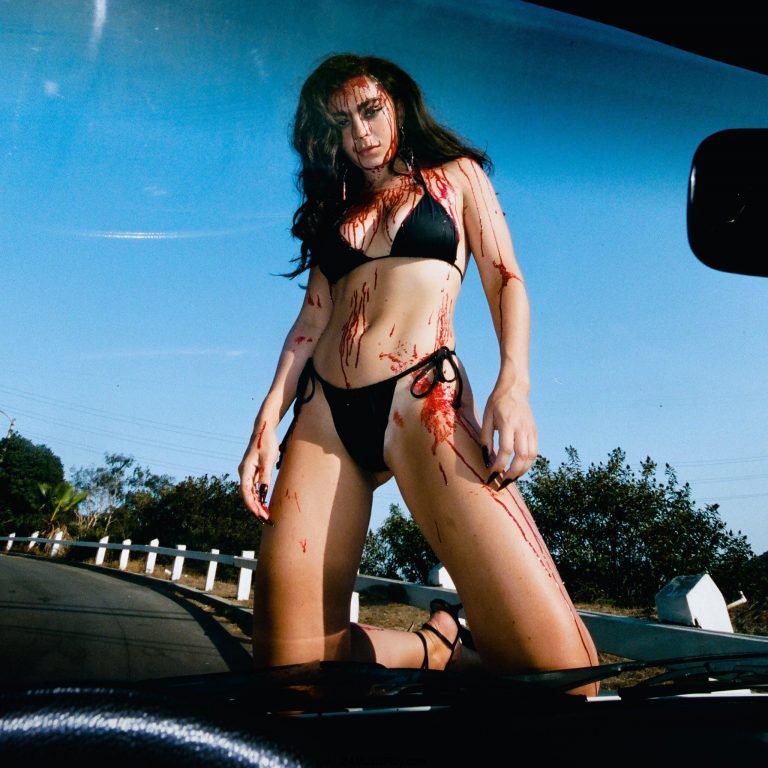 Popular English singer and songwriter Charli XCX has just returned with her long waited highly impressive single titled "Constant Repeat".
Charli XCX – real name – Charlotte Emma Aitchison, is an English music artist and songwriter born in Cambridge and raised in Start Hill, Essex, she started her music career by posting songs on Myspace in 2008, which led to her discovery by a promoter who invited her to perform at warehouse raves. From there she rose to popular recognition and has been accepted and adored by some many people worldwide.
The song was taken off her latest album Crash which was released on Friday 18th of March. The album is made up of a total of twelve (12) soundtracks including her previously released single, Baby.
The new album, Crash marks the end of a five-album deal she signed with Atlantic records while she was still so young at the age of 16. It is obvious that her deal with the label has a tough and rough one; according to the artist, the label has delayed most of her songs before release and tried to manipulate her image. "If you want a puppet, just go and get yourself a puppet," she once yelled at her bosses. Crash has a serious point to make about how badly major labels can treat the young especially female musicians that line their shareholders' pockets.
But in the album's visuals, Charli displays her own personal struggles with a knowing wink and more than a little camp.
The new song was officially released on all streaming platforms including YouTube on the 18th of March 2022. You can go get your hands on them with the download link below.
Charli XCX – Constant Repeat Quotable Lyrics
I'm focused on you
You're all on me too
I'm cute and I'm rude
And you like what I do
You said I run through your mind
So I put love on the line
I scared you away
You missed the chance of a lifetime
When you're lonely
Are you ever thinkin' 'bout the magic in me?
Do you wish I was yours?
When you're lonely (When you're lonely)
Am I ever on your mind on constant repeat?
Is it me that you want?
Do you realise
I could have been the one to change your life?
You could have had a bad girl by your side
You could have had a bad girl
Could have had a bad girl
If you wanted
Do you even know
The reasons why you had to let me go? (Do you know?)
You could have had a bad girl by your side
You could have had a bad girl
Could have had a bad girl
If you wanted
Song: Constant Repeat
Artist: Charli XCX
Genre: Alternative Pop
Duration: 3:09
Year: 2022
You can listen or download the free mp3 below.
If you like this content, kindly share to your friends with the following share options below:
---
Related Posts
---
No one has commented yet. Be the first!