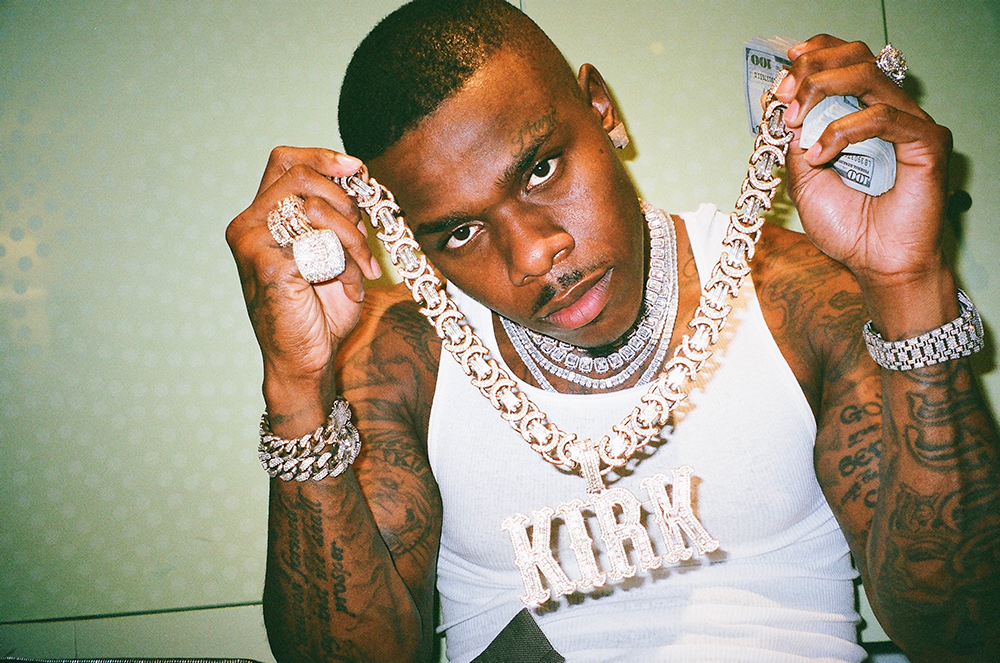 Popular American rap star, Jonathan Lyndale, well known by his stage name as DaBaby has hit the world of music again with another unique single titled "Book IT".
Recently on social media, DaBaby had suffered a frequent criticism from fans that he utilizes a similar flow in a lot of his tracks. So in this one, Book IT and the ones before it, Cubes Of Ice & Sneaky Link Anthem (another new track by him), he seems to move out of his comfort zone. The cadence of his voice is still the same, but he went for a less rap-oriented approach on the track. As HotNewHipHop noted, he got a lot of hate for the song on Twitter. 
The new song, Book It has a bouncy production and animated flows reminding you of the old DaBaby or "Baby Jesus" form. You would love to play it.
DaBaby – Book IT Quotable Lyrics:
Man
You want a show? Better book it
Bitch-ass nigga (Yeah)
Baby, nigga (Go, go)
Still don't give no fucks (Go)
No, no
You want a show? Better book it (Beef)
Who want a plate? Let me cook it (Go)
I caught a pretty bitch lookin'
Ooh, she wanna give me that pussy (Yeah)
We haven't burn it with switches on
I turned this bitch to a foolie (Yeah)
You like the comment, no pictures home
I hope you don't think you no bully (Okay, let's go)
You can listen or download the free mp3 below.
If you like this content, kindly share to your friends with the following share options below:
---
Related Posts
---
No one has commented yet. Be the first!