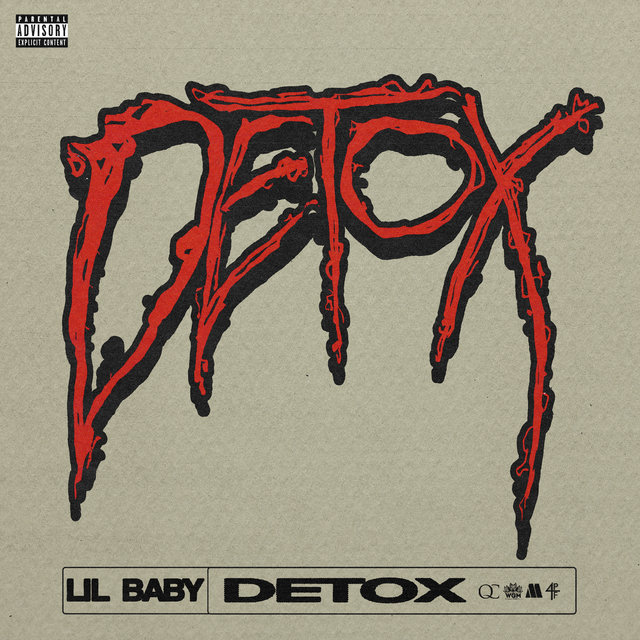 Top American rapper, singer and songwriter, Lil Baby has just returned to the music scene with a brand-new exclusive single titled "Detox."
About artist (Lil Baby):
Lil Baby – real name – Dominique Armani Jones is a well known rapper from the United States. In 2017, after his mixtape Perfect Timing was released, he gained widespread recognition.The song "Yes Indeed" (with Drake) debuted at number six on the Billboard Hot 100 and was featured on Lil Baby's 2018 debut studio album Harder Than Ever, which was certified platinum by the RIAA.
In 2018, he went on to release two more mixtapes, Street Gossip and Drip Harder (featuring Gunna), the first of which featured his most well-known song, "Drip Too Hard," which peaked at number four on the Billboard Hot 100. My Turn (2020), Lil Baby's second studio album, has a three times platinum RIAA certification and reached the top spot on the Billboard 200.
About song (Detox):
He still intends to release new music despite the phenomenal radio success of his most recent track, "In A Minute." The Atlanta emcee shows off his might once again in the new song "Detox," which comes from his upcoming project, which is anticipated to be published in the coming weeks under QC/Motown.
The new song will be officially released alongside its accompanying music video on all streaming platforms including YouTube on September 1, 2022. You can go get your hands on them with the download link below.
Finally, the brilliant song was produced in the studio by Nick Papz, ProdByKJ, Eza (Producer), CuBeatz and co.
Lil Baby – Detox Lyrics Snippet:
[Intro]
Yo, Nick Papz, make it slap
[Verse 1]
I been on the road, I'm gone
Private jet for me and the bros
Hit H. Lorenzo, pick up clothes
I made a finsta to hit my hoes up
They don't know what I'm on, I'm on one
It ain't 'bout right now, it's the long run
I been actin' way too humble…
Song: Detox
Artist: Lil Baby
Genre: Hip Hop
Duration: 2:41
Year: 2022
You can listen or download the free mp3 below.
If you like this content, kindly share to your friends with the following share options below:
---
Related Posts
---
No one has commented yet. Be the first!