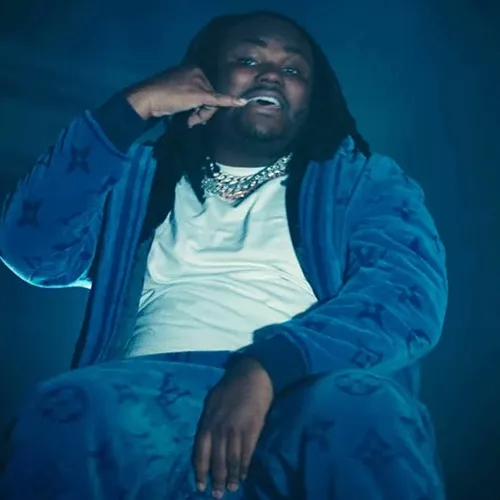 Fast rising American rapper, Tee Grizzley, has just delivered a brand-new exclusive hit sound for his fans and the world, tagged "Jay & Twan 2."
About artist (Tee Grizzley):
Tee Grizzley – real name – Terry Sanchez Wallace Jr. is an American rapper who is well known for his singles "First Day Out", "No Effort", "Colors", and "From the D to the A". The rapper after getting out of prison in October 2016, released his first (debut) single "First Day Out"  on the video streaming platform, YouTube. He currently has about 1.9 million subscribers on his YouTube video channel.
About song (Jay & Twan 2):
The new song will be officially released on streaming platforms including YouTube on October 11, 2022. You can go get your hands on them with the download link below.
Finally, the brilliant song was produced in the studio by Helluva Beats.
Tee Grizzley – Jay & Twan 2 Quotable Lyrics
[Intro]
(Helluva made this beat, baby)
Lil Jay and Twan, Lil Jay and Twan
[Verse 1]
Lil Jay chillin', he just got back
Glock 40 and two-hundred K on his lap (Yeah)
The big dawg knocked, no more runnin' in no traps
He fired off a back, thinkin' hard like
Song: Jay & Twan 2
Artist: Tee Grizzley
Genre: Hip Hop
Duration: 3:36
Year: 2022
You can listen or download the free mp3 below.
If you like this content, kindly share to your friends with the following share options below:
---
Related Posts
---
No one has commented yet. Be the first!