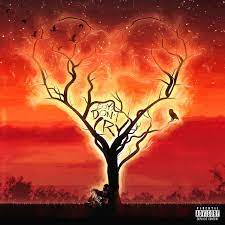 Brilliant American rapper, singer and songwriter, Toosii has just returned to the music scene with a brand-new super hit single he titled "Heartaches."
About artist (Toosii):
Toosii – real name – Nau'Jour Lazier Grainger, is an American rapper and singer who is well known for his singles such as "Red Lights", "Love Cycle", "Poetic Pain", "Back From The Dead" and "Sapiosexual", and his debut studio album, Poetic Pain, which peaked at number 17 on the Billboard 200 after release. He has just made another new hit.
About song (Heartaches):
The incoming track is a follow-up to his previous releases, Love is…, Secrets following Keeper and are all super amazing.
The new song will be officially released alongside its accompanying music video on all streaming platforms including YouTube on September 23, 2022. You can go get your hands on them with the download link below.
Finally, the brilliant song was produced in the studio by Bankroll Got It & Glone.

Toosii – Heartaches Quotable Lyrics
[Intro]
Let it all
You know I, I never know what love meant to you
Let it all
'Cause you never really told me, you know
(ADELSO on this)
Yeah, uh
[Chorus]
Heartaches, they don't discriminate
You done taken my heart, put it in a bitter place
No sweet, no sorrow
Here today, still here tomorrow (Yeah)…
Song: Heartaches
Artist: Toosii
Genre: Hip Hop
Duration: 3:28
Year: 2022
You can listen or download the free mp3 below.
If you like this content, kindly share to your friends with the following share options below:
---
Related Posts
---
No one has commented yet. Be the first!