News
All you need to know about eNaira
---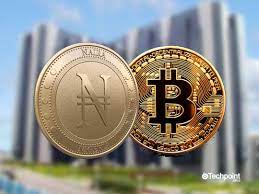 What is eNaira?
eNaira is a Central Bank Digital Currency (CBDC) issued and regulated by the Central Bank of Nigeria as a legal tender. eNaira is the digital form of the physical (cash) Naira and can be used almost the same way as cash. It serves as both a medium of exchange and a store of value, offering better payment prospects in retail transactions when compared to cash payments.
What's the difference between eNaira and the money in one's account?
The difference is simple. eNaira is a digital currency and is a direct liability on the Central Bank of Nigeria while the funds in your bank account is Naira held as deposit liabilities by the financial institution.
What are the features of eNaira?
Unified Payment System: This allows customers to be able to move money from their bank account to their eNaira wallet with ease.
Contactless Payment: Allows customers to make in-store payment using their eNaira wallet by scanning QR codes.
Bank Account Management: Customers can monitor their eNaira wallet, check balances and view transaction history.
Peer-to-Peer Payment: Allows the transfer of money between users through a linked bank account.
Sending/Receiving Money: Customers can send and receive money faster, easily and at very minimal costs.
Verifying Payments: Customers can verify their payments and look up their transaction history anytime, anywhere.
Financial Institutions Transactions: Intra/inter financial institutions transactions are not only possible, they are faster and cheaper.
What are the benefits of eNaira?
Fast, cheap, reliable and available payment channel.
Support digital economy.

Inclusion of excluded people in the financial system.

Improved effectiveness of monetary policies.
Improved economic activities.
Ease in tax remittance and collection to support the Country's growth.
Ease in targeted social interventions to support Nigerians.
eNaira will, among other benefits, enhance the Nigerian payment ecosystem, increase revenue and tax collection, aid targeted social interventions, and improve diaspora remittances. Users can make contactless payments with eNaira by scanning a QR code.
How do I register/fund my eNaira wallet?
For smart phone users, you can get the eNaira app (termed "Speed") from Google Play Store or Apple Store and complete the registration process.
You can fund your eNaira wallet through your regular bank app by making a direct transfer from your bank account;
Transfer from another wallet either individual or merchant; And via cash through an eNaira verification agent, over the counter at a particular bank branch or a SANEF (SANEF means Shared Agent Network Expansion Facilities) agent.
Note: The eNaira has no interest component.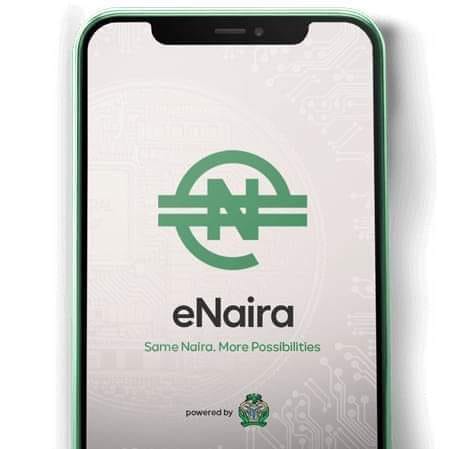 Is your eNaira wallet safe?
Yes. eNaira is safe and secured with advanced cryptographic encryption against counterfeiting, cloning and other forms of breaches. It also uses a two-factor authentication system to ensure the safety of customers' wallets and the eNaira holding. The eNaira wallet operates as an open system that is accessible to all users regardless of location based on a tiered KYC structure.
Note: Your data protection and privacy is fundamental to the core design of the eNaira system and users will be able to determine if or choose how their data is used, shared or processed.
Is eNaira a cryptocurrency?

No, eNaira is a legal tender backed by the law, the full sovereignty of Nigeria, and issued by the Central Bank of Nigeria.
While Cryptocurrencies are private digital currencies not legal tender, they are neither backed by the law, underlying assets nor by the sovereignty of any nation.

What is the exchange rate between eNaira and physical naira?

eNaira has the same value as the physical naira. Meaning that it will be exchanged one for one.
For more inquiry, contact:
• [email protected]
• 0800myeNaira
---
---
No one has commented yet. Be the first!