Songs
Cherry Bullet – Love In Space | Mp3
Free Music download [Cherry Bullet – Love In Space]
---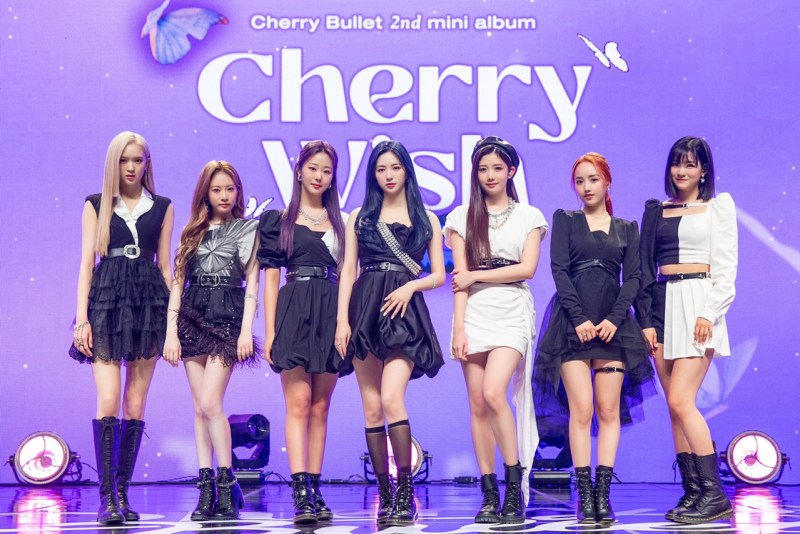 Amazing South Korean girl group, Cherry Bullet has just emerged with another brand new impressive single labeled "Love In Space".
Cherry Bullet is a South Korean girl group formed by FNC Entertainment and managed under their sub-label FNC W. They made their debut last three years on January 21, 2019 with their first album titled Let's Play Cherry Bullet. The group is made up of seven members namely: Haeyoon, Yuju, Bora, Jiwon, Remi, Chaerin and May. The have been very amazing and impressive in their type of music which has won them a tremendous popularity.
The new song 'Love In Space' is taken off their second mini-album, 'Cherry Wish', which was released at the same time as the music video for the song. FNC W, the group's management agency said in a recent statement that the group's latest record will portray a "dreamy image" of them. The song video was official released on YouTube Video platform yesterday 2nd of March 2022.
Cherry Bullet – Love In Space Quotable Lyrics
Love in space
Love in space, space, space
Love in space, space
Eodum wiro bulbichi banjjagineun dosiui georireul na hollo
Georeogada bomyeon majuhage doen neowa na
Machi uju sogeul neomnadeuneun ujuseone tan deuthan gibune
(Ppajingeol)
Myeocheok gwangnyeoneul dallyeowaseo tto dareun neoreul mannatgo
Jungnyeok ttawin musihan chae seoroege kkeullin geu sungan
Machi beullaekore gatyeo beorin yuilhan du sarami doen geolkka?
(Bi-bi-bi-bimirui)
Love, love, love, love, love, love, love in space
Deo sege kkeureodanggyeo jwo
Love, love, love, love, love, love, love in space
Machi geojinmalcheoreom
Song: Love In Space
Artist: Cherry Bullet
Genre: K-pop
Duration: 3:37
Year: 2022
You can listen or download the free mp3 below.
If you like this content, kindly share to your friends with the following share options below:
---
Related Posts
---
No one has commented yet. Be the first!