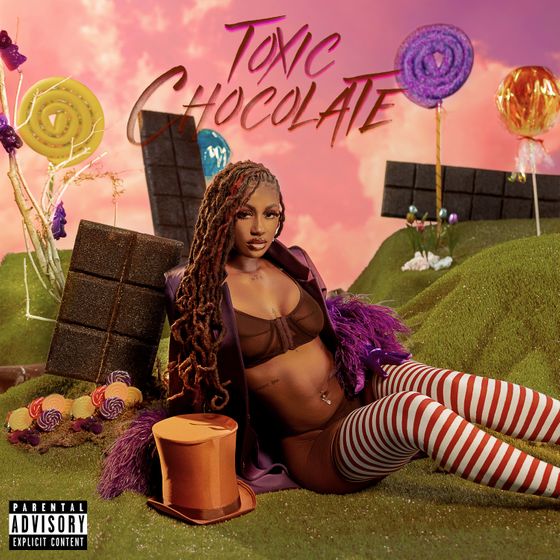 Very talented upcoming music artist and songwriter, Kali has just released a brand new rap hit which she titled "Standards".
Kali is a fast rising young musician who is popularly know for her records; Lucy, Too Tired, I Just Wanna and lots more. She has been very amazing in the industry and her songs captivating but she is yet to make it to the mainstream, though we hope to see that happen.
The new song was officially released alongside its accompanying visualizer on all streaming platforms including the popular Video streaming platform, YouTube on the 7th day of March 2022. You can go get your hands on them with the link below.
Kali – Standards Quotable Lyrics
[Intro]
Hell yeah
Disrespectfully, nigga, fuck you
Ain't no nigga finna have me cryin' all motherfuckin' night
That's on God, I'm not ruinin' myself for a soul
Uh, yeah
[Verse 1]
I know you used to them regular bitches (I know you used to that regular shit)
Fuck that, I don't even wanna mention these bitches (I can't even mention that bitch)
Ignoring you the only way I'ma get your attention (Damn)
I fuck with you, but you took that love shit for simpin' (Fuck?)
Told my home girl I ain't make that nigga my man, so I won't stress about it (Hell nah)
Played them games, you played yourself, won't lose no sleep about it (Fuck nigga)
How you twenty-seven and grown, but you givin' childish? (Make no sense)
I guess that dick for everybody, that shit havin' mileage (Markdown)
I'ma be fine (Yeah, yeah)
Leave that nigga alone and have him cryin' (All motherfuckin' night)
'Cause I ain't stressin' 'bout no dick that ain't mine (Nah)
These niggas ain't real, they can cut out all that lyin' (Fuck)
Song: Standards
Artist: Kali
Genre: Hip Hop
Duration: 2:55
Year: 2022
You can listen or download the free mp3 below.
DOWNLOAD MP3 (copyright protected)
If you like this content, kindly share to your friends with the following share options below:
---
Related Posts
---
No one has commented yet. Be the first!