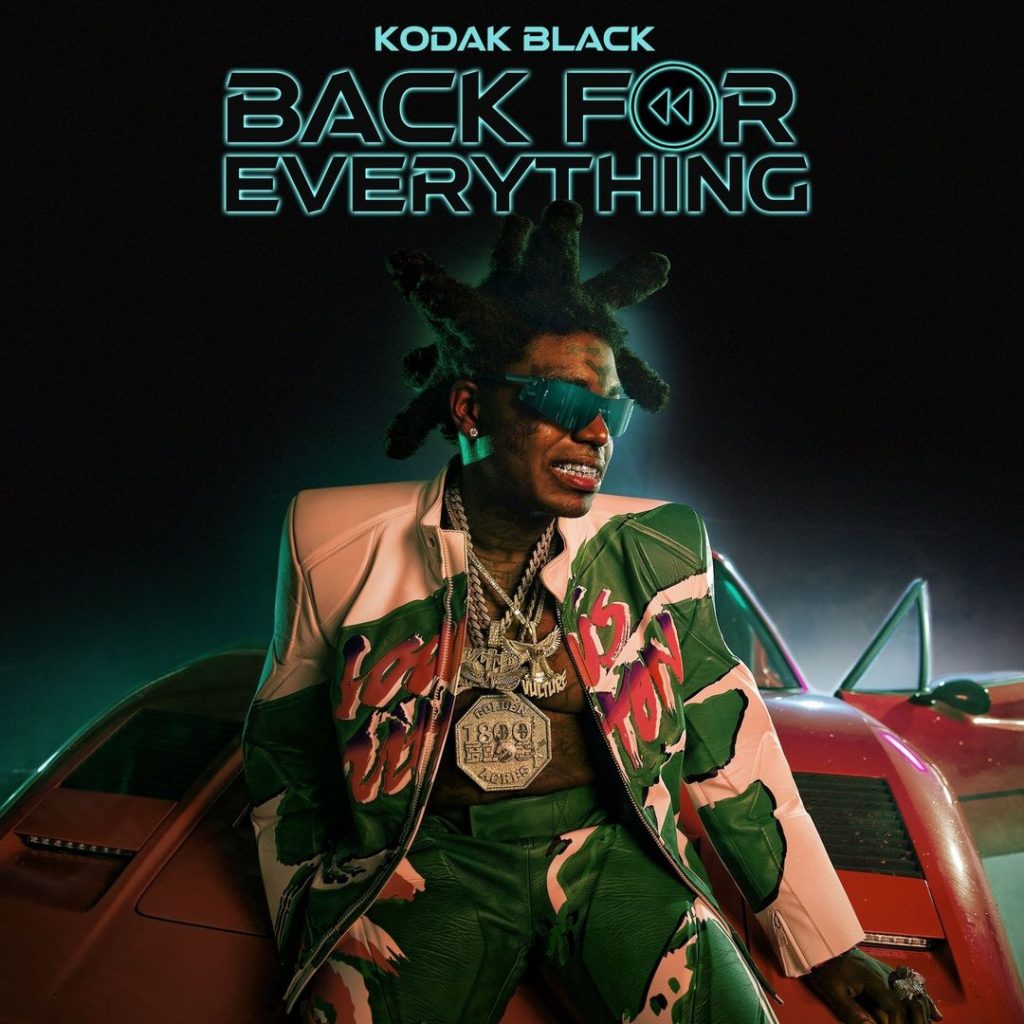 Very popular American first class rapper, Bill Kahan Kapri, also known as Kodak Black has released another hit jam to the music charts tagged "Smackers".
Kodak Black, is a brilliant American musician who gained popular recognition with his hit song "No Flockin", released back in 2014. His debut album, Painting Pictures, peaked at number 3 on the US Billboard 200 and included the Billboard Hot 100 top ten single "Tunnel Vision". He has been making a lot of songs and that has rewarded his career. He's is got another track. He is very consistent in making hit tracks at least he top the chart once or more every year since he became mainstream.
The new single, Smackers was released alongside it's corresponding visualizer on YouTube on Friday (February 25). The song is taken off his latest studio album, Back For Everything. You can watch the video below and feel amazed. The track made in a cool tune is no different from his normal rap flow style.
The new song which play through in a total of 130 seconds is a very brilliant one, it's seen as one of the best among all the tracks featured in the newly released album.
Kodak Black – Smackers Quotable Lyrics
[Verse]
Record Label Full Of Smackers
Rap Group With No Rappers
I Could Get A N!gga Scratched
Call Me Daddy, She A Bastard
Come Here Baby, I'm Yo' Dad
Hundred K On A Medallion, Jeweler
He Don't Ever Tax
Spend This Sh!t And Get It Back
I Don't Like None Of You Rappers
Snipe A N!gga, How About That?
Hunnids Falling Out My A$$
Put A N!gga On They Back
Project Baby With No Similac
In The Caddy, But I Never Lack
My Lil' N!gga, He Gone Handle That
I Could Get A N!gga Whacked
Fu*k That Lil' Ho, She A Nat-Nat
I Could Get A N!gga Kidnapped
I Could Get A N!gga Snatched
I Can Do It By Myself
I Go Do It By Myself
You Won't Do It By Yo' Sеlf
Put A N!gga On A Shelf
Put A N!gga On A Rack…
Song: Smackers
Artist: Kodak Black
Genre: Hip Hop
Duration: 2:12
Year: 2022
You can listen or download the free mp3 below.
If you like this content, kindly share to your friends with the following share options below:
---
Related Posts
---
No one has commented yet. Be the first!