Songs
Videos
Kolaboy – Brother Man ft. JeriQ | Mp3
Free Music download [Kolaboy – Brother Man ft. JeriQ]
---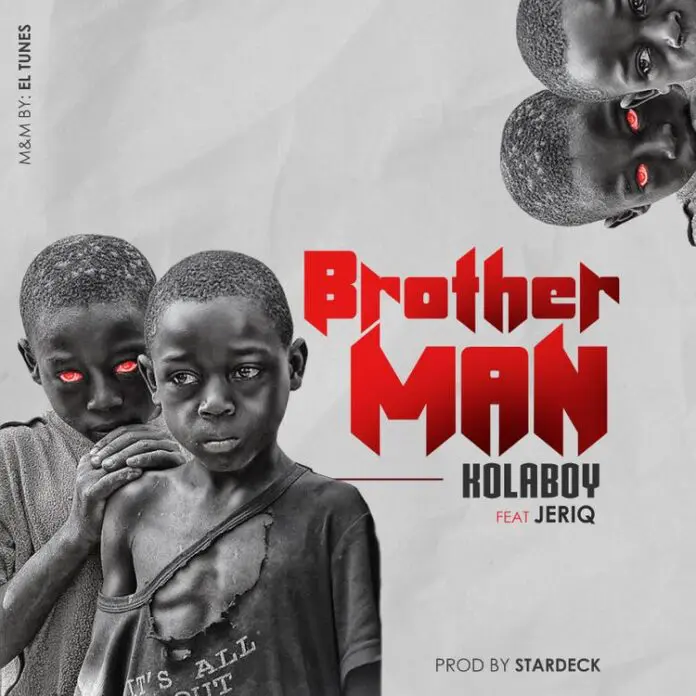 Nigerian upcoming artist from the east, Nwodo Chinonso popularly known by his stage name as Kolaboy has joined forces with KOD music group member, JeriQ to deliver a cool tune dubbed "Brother Man".
2021 was Kolaboy's most successful year since his debut as a music artist. The singer regularly links up with Ugoccie who is a brilliant songbird and also one of Eastern region's future stars with their hit crraft on "Do You Really Like Me"; which went viral on all social media platforms.
On the song "Brother Man", it talks about lending help to a friend who is in need and if everybody learns to lift their friends and close ones up during difficult time, the world will be better. The track serves as their first official collaboration of 2022 after the massively supported 2021 "Omalicha" featuring Ejyk Nwamba had.
Kolaboy – Brother Man ft. JeriQ Quotable Lyrics
Brother man
If you show me Milk I no go thief your Milo no fear me
Brother man ahh
Brother man
Show me how to sleep I no go thief your pillow so hear me out
Brother man
Brother man…
Song: Brother Man
Artist: Kolaboy
Genre: Naija music
Duration: 3:20
Year: 2022
You can listen or download the free mp3 below.
If you like this content, kindly share to your friends with the following share options below:
---
Related Posts
---
No one has commented yet. Be the first!