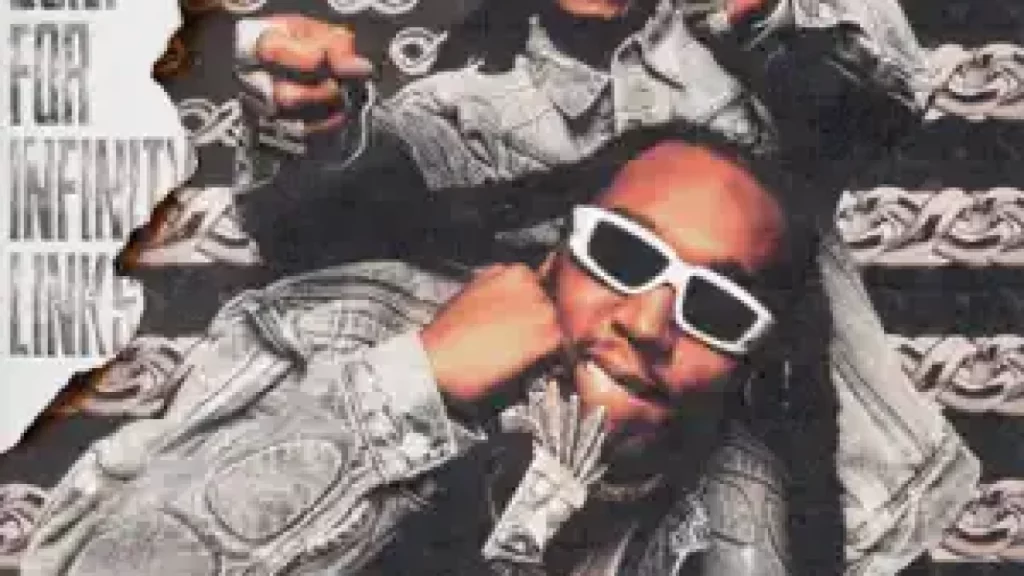 Brilliant American rappers, Quavo & Takeoff has just returned to the music scene with a brand-new super single they titled "TONY STARK".
About artist (Quavo & Takeoff):
Quavo – real name – Quavious Keyate Marshall is a rapper, performer, songwriter, and record producer from the United States. As a co-founder and current frontman of the hip-hop group Migos, he is best recognized. Being the cousin of Offset and the uncle of Takeoff, Quavo is linked to the other Migos members.
On the other hand, Takeoff – real name – Kirshnik Khari Ball is also a member of the Migos. He started rapping in 2008, along with Quavo and Offset, who are his family members. The group's original stage name was Polo Club, but they eventually switched to Migos. On August 25, 2011, the group released Juug Season, a mixtape, which served as their first full-length project.
About song (TONY STARK):
This impressive song is the 2nd track from the Duo's latest studio project, labeled "Only Built For Infinity Links."

The name "Tony Starks" is a tribute to both "Iron Man" and Wu Tang Clan legend Ghostface Killah, who goes by that moniker. Ghost appeared on nearly every song on fellow Clan member Raekwon's iconic 1995 solo debut, Only Built 4 Cuban Linx…, and made such a significant contribution that the two musicians are frequently regarded as one of hip hop's greatest duos.
The new song was officially released on streaming platforms including YouTube on October 7, 2022. You can go get your hands on them with the download link below.
Finally, the brilliant song was crafted by in the studio by Murda Beatz, DJ Durel & Daysix.
Quavo & Takeoff – TONY STARK Lyrics Snippet:
[Chorus]
Wallet changed, like a rockstar (Totally)
Guts red, outsides sprinkled, like a pop tart (Uh)
They keep askin' questions, like they Nardwuar (Huh?)
Zaza reap the spot up, need a glass jar (Ew)
Put a hole in your chest, that's Tony Stark (That's Tony)
Two of 'em in my Cullinan, that's Noah's Ark (Su')
Darth Vader coupe, and it ain't even dark (Darth Vader)
Raid up with the roof and this ain't Derek Carr…
Song: TONY STARK
Artist: Quavo & Takeoff
Genre: Hip Hop
Duration: 2:29
Year: 2022
You can listen or download the free mp3 below.
If you like this content, kindly share to your friends with the following share options below:
---
Related Posts
---
No one has commented yet. Be the first!