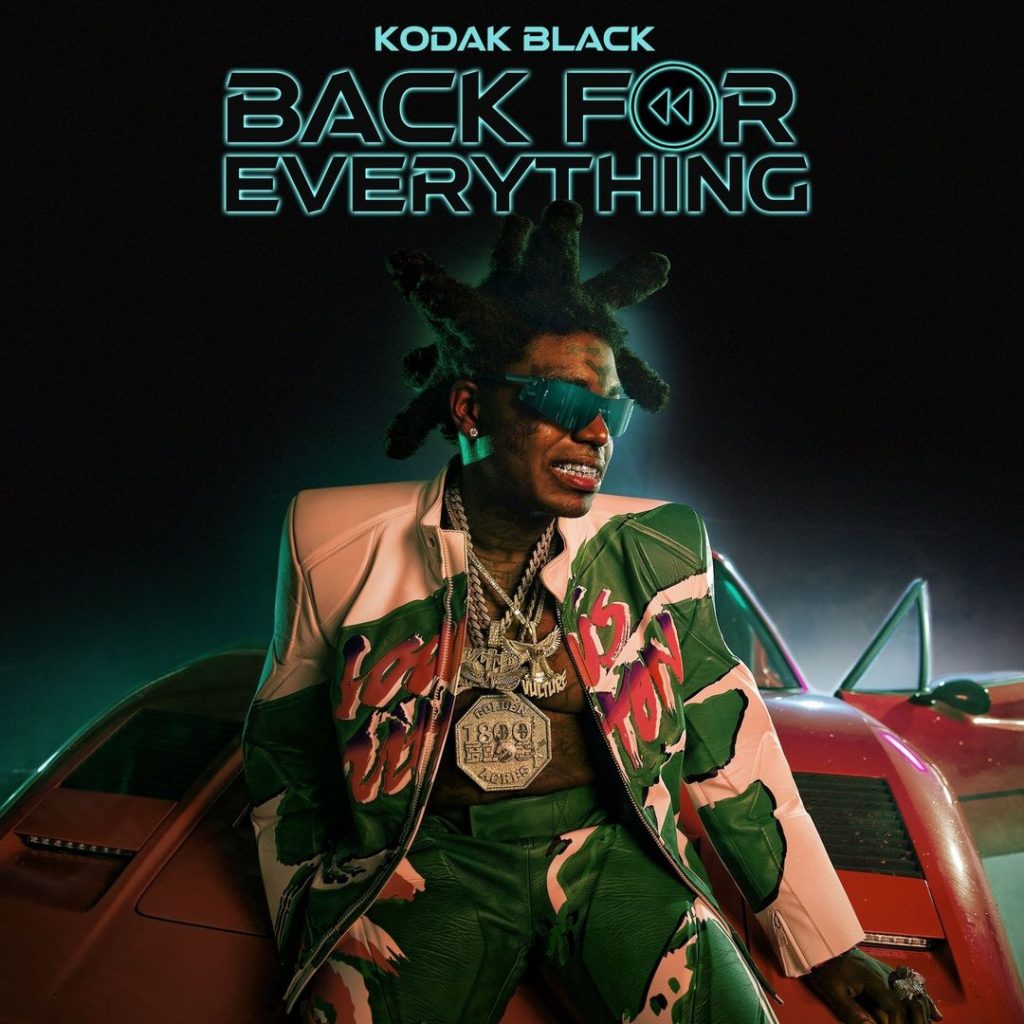 Top class American rapper, Bill Kahan Kapri, also known as Kodak Black has returned to the music scene with yet another outstanding rap track titled "I Wish".
Kodak Black, is a brilliant American rapper who gained famous recognition with his hit song "No Flockin", released back in 2014. His debut album, Painting Pictures, peaked at number 3 on the US Billboard 200 and included the Billboard Hot 100 top ten single "Tunnel Vision". He has been a very hard working rapper and musician and that has rewarded his career.
On this recent single, "I Wish," the American rapper makes an emotional picture of the difficulties he's faced from the start and speaks on his struggle to stay out of trouble. The song was released alongside it's music video on Tuesday (February 22). The song is confirmed to be on his fourth studio album, Back For Everything. You can watch the video below.
Kodak Black – I Wish Quotable Lyrics
[Verse 1]
I been watchin' it up on a drone
Pull up, cockin' it, aim at his dome
Bust a right, I could never be wrong
I'ma fight for the love that we on
When we fuckin' I never be 'lone
And I never go the same way home
When I slide, gotta switch up the route
Can't let 'em follow Lil Snipe to the house
[Chorus]
I wish I could stop thuggin' for real
Leave the streets without me bein' killed
For so long, I been goin' on drills
Drinkin' that lean, pour it straight out the seal
I don't care, it's wherever we see him
Pussy boy better hide in the crib
I don't care if he out with his kid
'Cause he ain't 'posed to be outside, period
I wish I could stop blowin' my banger
I wish I could catch hold of my anger
With the gang and we high, lit, dangerous
Screamin', "Let's get it" and twistin' our fingers
Screamin', "Let's get it" and everybody with it
They know who get it lit in the bity
They know we get it lit in the city
Pussy boy cappin', get hit in his fitted
Song: I wish
Artist: Kodak Black
Genre: Hip Hop
Duration: 2:50
Year: 2022
You can listen or download the free mp3 below.
If you like this content, kindly share to your friends with the following share options below:
---
Related Posts
---
No one has commented yet. Be the first!